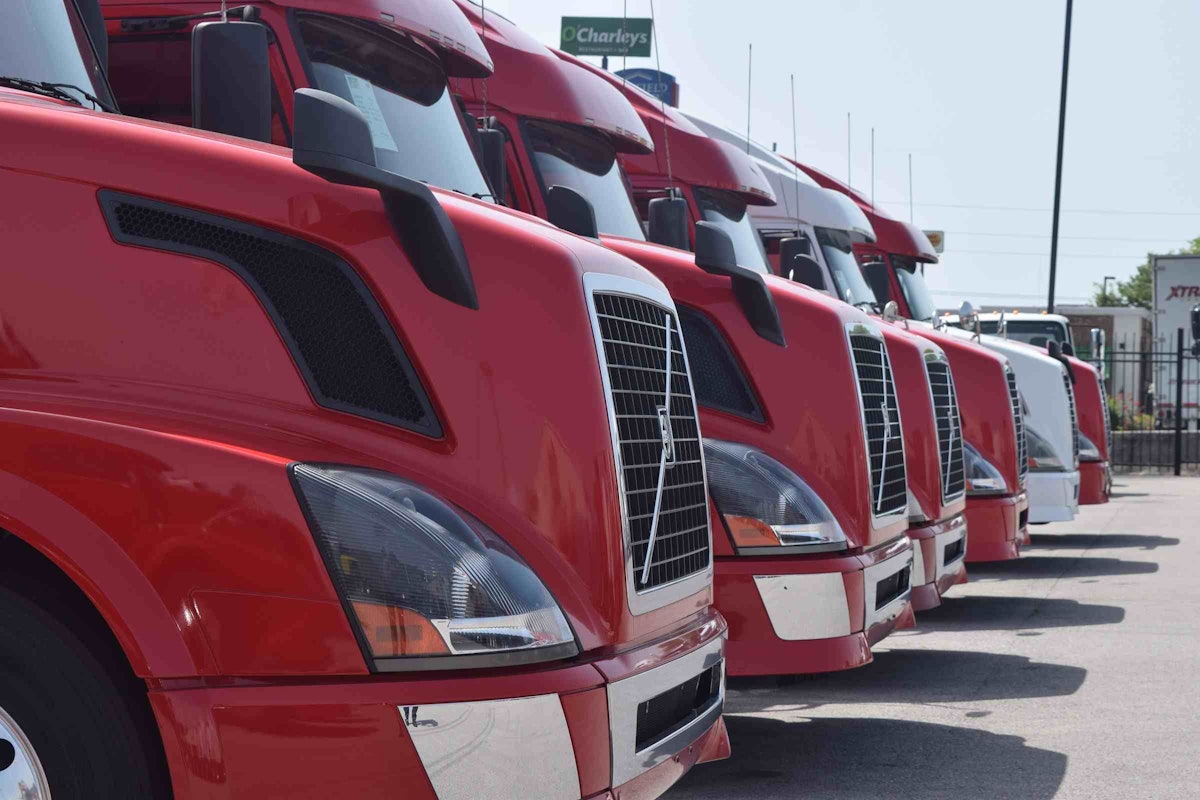 FMCSA Calls on Fleets to Apply to Join Truck Leasing Task Force
Trucking news and briefs for Thursday, April 7, 2022:
FMCSA is accepting applications for the Truck Leasing Task Force
The Federal Motor Carrier Safety Administration (FMCSA) announced on Wednesday the opening of applications for the Truck Leasing Task Force (TLTF), in consultation with the United States Department of Labor.
The task force is an initiative mandated by the bipartisan Infrastructure Act and a long-term effort of the Trucking Action Plan. As part of the plan's initiatives, the TLTF will assess the impacts of commercial vehicle leases and discuss best practices for future contracts.
"The truck leasing task force represents one of the important steps the administration has taken to improve the trucking industry," said US Secretary of Transportation Pete Buttigieg. "American truckers need and deserve fair leasing agreements, and this work will help ensure that leasing is above the edge."
FMCSA Acting Administrator Robin Hutcheson added that the task force "will help expand our understanding of the financial impacts of truck leasing and reinforce our commitment to the quality of life and safety" of truckers.
TLTF will cover many areas related to truck rental agreements, including:
Exploration of predatory truck leasing arrangements in coordination with DOL and Consumer Financial Protection Bureau
Evaluate common truck leases and their terms, identify and review those that are potentially unfair in the trucking industry
Review agreements available for drayage drivers at ports
Investigate the impact of truck leasing contracts on the take-home pay of commercial vehicle drivers
Review truck rental agreements and financing agreements between motor carriers, novice drivers, driver training providers and others involved in the industry
Evaluate resources that help CMV drivers review the financial impacts of rental agreements
The working group will include a maximum of 10 members representing labor organizations, motor carriers, consumer protection groups, legal professionals, owner-operators and other relevant businesses. TLTF will review the above issues and submit a report to the FMCSA and the US Department of Labor.
The TLTF charter runs through February 11, 2024. FMCSA encourages various non-traditional representatives, especially women and people of color, to apply to serve on the task force. The application period is open here until Friday, May 6.
Autonomous branch of Daimler Truck opens new technology center in Germany
New Torc Robotics Technology and Software Development Center Will Support Development of Level 4 Self-Driving Technology for the United StatesTorc Robotics, an independent subsidiary of Daimler Truck, opens a technology and software development center in Stuttgart, Germany. Torc is a developer of SAE Level 4 autonomous vehicle software for heavy-duty vehicles.
Torc Europe GmbH will tap into the pool of talent available in one of Germany's leading automotive regions. The company says the new site team will support the continued development of the Level 4 Autonomous Virtual Driver for deployment in self-driving trucks in the United States.
Torc's new office is near an existing Daimler Truck R&D center and not far from Daimler Truck's headquarters.
"Torc is working closely with Daimler Truck to optimize the entire product line, including virtual driver, sensing and computing hardware, and redundant chassis, to be the first company to launch an autonomous driving product. scalable and profitable," said Torc Founder and CEO Michael Fleming. "Torc's technology and software development center in Stuttgart will leverage deep automotive and trucking technical and product expertise to make this a reality.
Torc and Daimler are working together on a common goal to develop and put on the roads autonomous trucks for long-haul trucking within a decade. In 2019, Daimler Truck invested a majority stake in Torc, the first autonomous vehicle company to enter into an integrated partnership with a truck OEM.
Torc and Daimler Truck, with its North American entity, are currently ramping up development and testing in the United States. Torc's test facility in Albuquerque, New Mexico allows daily multi-shift trips of Torc's self-driving test trucks on the highways of New Mexico and Texas.
Trucking school expands in Florida
FleetForce Truck Driving School is opening two new training centers in the Florida Gulf Coast region.FleetForce Truck Driving School announced plans to open two new training centers in the Florida Gulf Coast region as the need to get new drivers on the road continues to fuel company growth in the whole state.
FleetForce President Tra Williams joined trucking industry leaders at an event in Bradenton, Fla. last week to announce the two new locations and celebrate the success of a pre-service program. -newly launched hiring designed to recruit more drivers.
"If we are serious about addressing the growing shortage of truck drivers, we need to be innovative and create a new model for recruiting and training drivers," Williams said. "Drivers are retiring faster than we are replacing them, and we have to be prepared to do things differently if we want to attract people to the trucking industry. This collaboration is a big step in the right direction.
The program — a partnership between FleetForce; Florida Trucking Association; State College of Florida, Manatee-Sarasota; and several trucking companies — removes the financial barrier for people who want to attend driver training school, the school said. FTA member trucking companies pay tuition up front, with an agreement to hire the student once they complete the course and receive their CDL.
FleetForce currently operates driver training schools in Winter Haven, Palm City and at the Bradenton campus of State College of Florida, Manatee-Sarasota. The new Venice location will expand the partnership between FleetForce and State College of Florida.
Love helps fleets prepare for Roadcheck with discounted inspections
Love's Travel Stops is offering truckers discounts on select inspections to help them prepare for next month's International Roadcheck inspection blitz, which is scheduled for May 17-19.
In April and May, drivers can take advantage of $1 TirePass inspections and $10 off DOT inspections at more than 400 Love's Truck Care and Speedco locations across the country. Meanwhile, drivers can also benefit from a free visual inspection with the purchase of any truck maintenance service.
"Love's team members want to help drivers get back on the road quickly, safely and legally as they continue to deliver essential goods across the country," said Gary Price, vice president. Executive of Truck Maintenance, Hospitality and Facility Maintenance for Love's. "Our team will help professional drivers prepare for this year's CVSA International Roadcheck and save them time by offering TirePass inspections while they're fueling up."
This year's Roadcheck focuses on the wheel ends. Historically, violations involving wheel-end components account for about a quarter of vehicle out-of-service violations discovered during International Roadcheck.