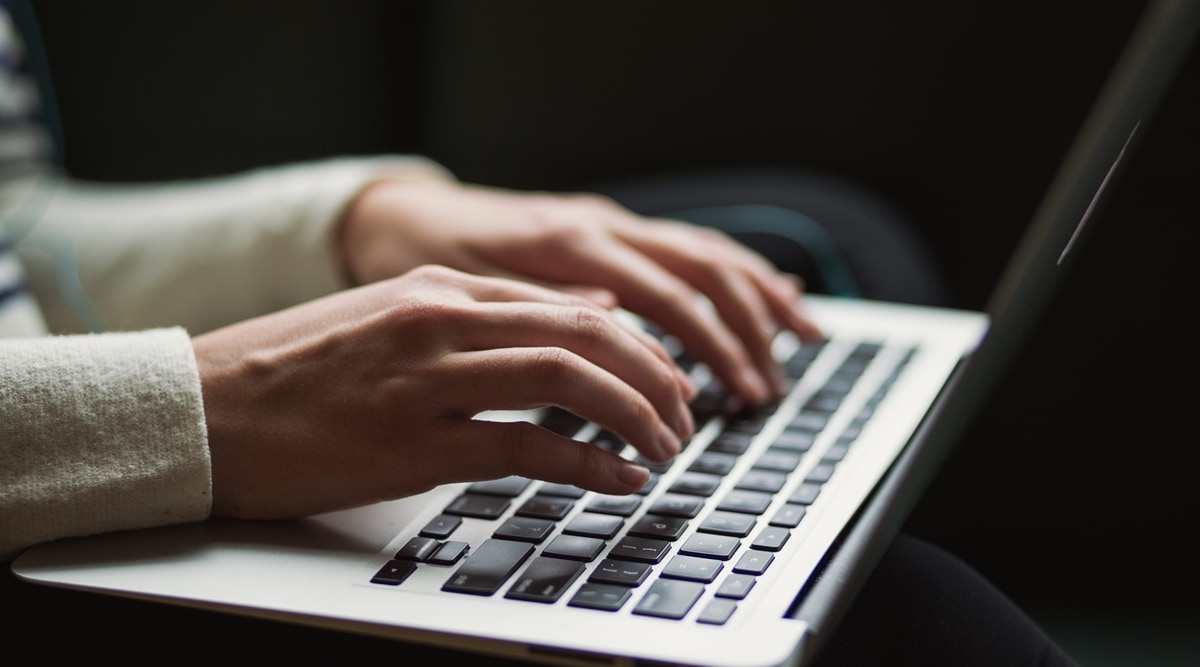 GitHub case: 21-year-old engineering student arrested in Assam, Delhi police call "main conspirator"
Delhi police on Thursday arrested a 21-year-old engineering student from Assam for allegedly setting up a website using GitHub, which posted photographs of Muslim women accompanied by objectionable comments.
It comes days after a Delhi-based reporter filed a complaint with Delhi Police over the misuse of her photo on the website. At least 100 Muslim women were similarly targeted on the website, which was hosted on the US-based software development platform GitHub.
KPS Malhotra, DCP (Cyber ​​Cell), said: "We have arrested the main conspirator and creator of the website. He also ran the website's main Twitter account. Our team caught it from Assam. The team will reach Delhi around 3:30 p.m.
The student has been identified as Niraj Bishnoi, a resident of Jorhat. Police said he was a second-year B.Tech student at Vellore Institute of Technology in Bhopal.
Sources said they tracked Bishnoi's IP address as part of the investigation. "We found out that the other three people (arrested by Mumbai police) were just following Bishnoi's instructions. He was guiding them to create accounts on Twitter, "said a police source.
According to Assam police, their Delhi counterparts had contacted them to help them carry out the "covert operation". "We assisted them in the operation and that is how the boy was located and subsequently apprehended," a senior Assam police official told The Indian Express.
The official said Bishnoi lives in the Digambar Chowk area of ​​Jorhat, one of the largest cities in Upper Assam. "His father is a businessman and the family lives in Jorhat. Although there is information that he is a student at Vellore Institute of Technology in Bhopal, his father said he is studying in Delhi. So there is a gap and we will know all the details soon, "the official said.
He added that Bishnoi was in Delhi but returned to Jorhat a few days ago, just after the news broke from the controversial website.
Delhi Police Cyber ​​Cell had previously written to GitHub and Twitter to provide urgent details on the creators of the website as well as who shared the screenshots on Twitter. Twitter asked them to come through "appropriate channels", however.
Officials said they then sent a formal request through the Mutual Legal Assistance Treaty (MLAT) for details on the applications of the investigation.
Based on the journalist's complaint, a case under Articles 153A of the IPC (promoting enmity between different groups on religious grounds and committing acts detrimental to the maintenance of harmony), 153B (Imputations, assertions prejudicial to national integration), 354A (sexual harassment) and 509 (word, gesture or act aimed at insulting a woman's modesty) was recorded on 1 January.
Delhi Police said they have already received approval from the Home Office to send a request to GitHub via MLAT in an earlier case six months ago, when a similar website was hosted on GitHub, also targeting Muslim women.
Contributions by Tora Agarwala of Guwahati.