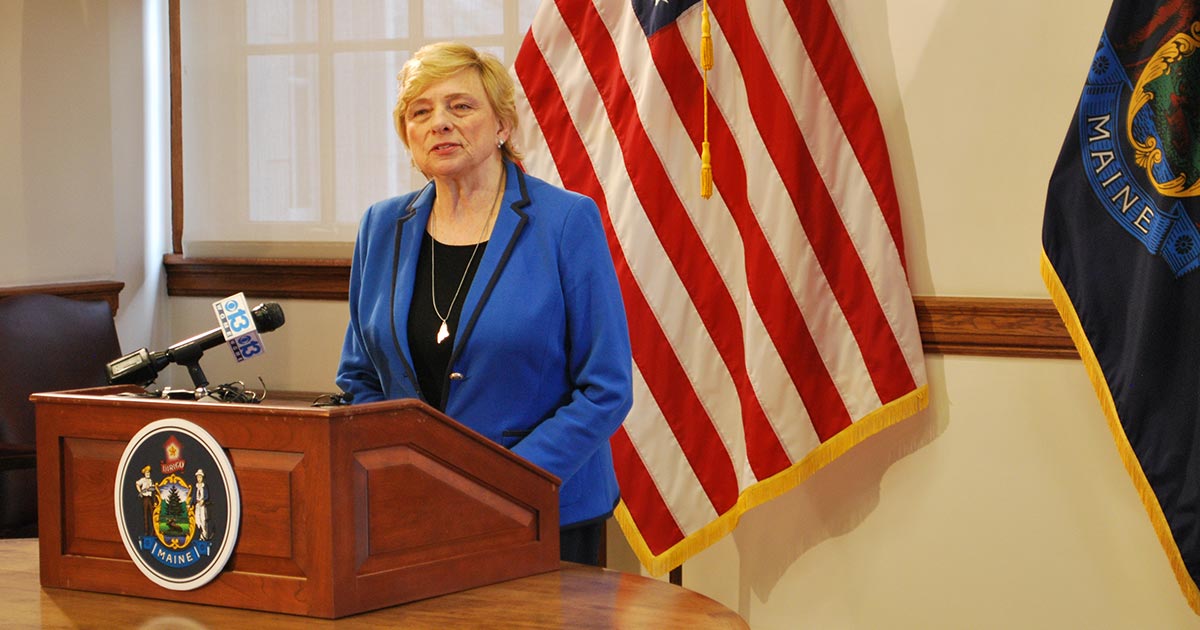 Governor Mills announces $5 million Maine jobs and stimulus package to bolster Maine start-ups
Bangor and Brewer, MAINE – Governor Janet Mills today announced the opening of a $5 million grant program as part of her Maine Jobs and Recovery Plan to strengthen entrepreneurs, startups and small businesses across the country. Maine. This program represents the second round of grants from the Pandemic Recovery Fund for an Innovative Maine Economy (PRIME)administered by the Maine Technology Institute (MTI).
In August, Governor Mills announced the first round of PRIME grants, which awarded nearly $23.3 million to 174 Maine technology companies to help them recover from the pandemic, invest in new products and business sectors. business, attract new customers and create long-term economic growth. .
In this cycle, MTI will award grants to organizations that support Maine targeted technology sectorswhich include biotechnology, composites and advanced materials, forestry and agriculture, marine industries, precision manufacturing companies and more.
Governor Mills announced the latest PRIME grants on Wednesday during visits to Nyle Systems in Brewer, a maker of heat pump technology, and Mobile Price Card in Bangor, a software developer for retailers, who each received grants PRIME in the first round.
"Our first round of grants provided critical funding directly to small businesses to help them grow. This second round of grants will support the efforts of established businesses that provide important guidance, mentorship, and other guidance to Maine entrepreneurs and startups to get them off the ground," said Governor Janet Mills. "Taken together, these PRIME grants will help the entire Maine business community create well-paying jobs right here in Maine."
"Maine has an incredible support system for small businesses," said Commissioner Heather Johnson of the Maine Department of Economic and Community Development. "This PRIME funding will help leverage existing resources and fill gaps to ensure entrepreneurs have the tools they need to succeed."
Applications for the last round of PRIME grants close November 15. To be eligible for a grant, organizations must explain how they will support startups and small businesses as they scale in Maine.
This series of PRIME grants includes a competitive application process that requires matching investments by applicants. MTI expects individual awards to be up to $750,000. For application materials and additional information on grants and eligibility, please visit the program website.
The Maine Jobs & Recovery Plan is the Governor's plan, approved by the Legislature, to invest nearly $1 billion in Federal American Rescue Plan funds to improve the lives of Maine residents and families, help businesses, create well-paying jobs and build an economy. ready for future prosperity.
In the past year since the jobs plan took effect, the Mills administration has provided direct economic assistance to nearly 1,000 Maine small businesses, supported more than 100 infrastructure projects throughout the to create jobs and revitalize communities, and invested in workforce programs that are expected to provide apprenticeships, career and educational advancement, and job training opportunities for 22,000 Maine residents. For an overview of the investments made since the entry into force of the Employment Plan, please click here.
To learn more about Maine Jobs & Recovery Plan, visit maine.gov/jobsplan.