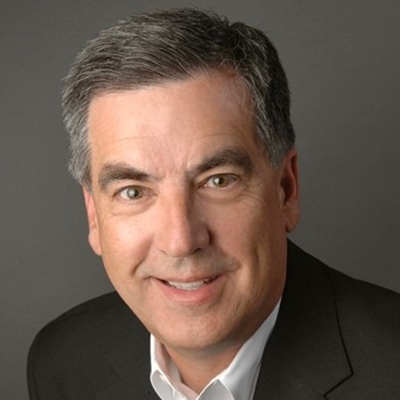 NCET Biz Advice: Powering a sustainable world is on the horizon
There is a growing global imperative for electrification and accelerated fossil fuel reduction.
An integral part of this transition is a critical need for more batteries and the materials that make them up. In fact, demand is expected to increase by more than 500% by 2030.
Here is the reality. Today's supply chain requires critical materials to travel 50,000 miles before they end up in a cell. This poses enormous environmental, economic and geopolitical risks that we see evident today.
What is the solution? Turns out we have a company right here in the Reno area that's transforming and building a circular supply chain to power our sustainable world. This company is Redwood Materials.
Think of Redwood Materials as a company that is creating a closed-loop national supply chain for lithium-ion batteries through the collection, refurbishment, recycling, refining and refurbishing of sustainable battery materials. Yes, what we do is a lot to take in.
First, let's take a step back and look at how this business began and is now intertwined with our clean energy future.
Redwood Materials was founded by JB Straubel, former chief technology officer and co-founder of Tesla. At Tesla, JB built one of the best engineering teams in the world. In addition to leading cell design and supply chain management, he led the first Gigafactory concept through the Tesla Model 3 production ramp.
It became apparent to JB during his work with Tesla that there was going to be a huge need for a reliable, domestic, circular material flow to produce lithium batteries that power long-range electric vehicles (EVs). . To that end, he founded Redwood Materials to create a circular supply chain to reduce the environmental footprint and cost of lithium-ion batteries and electric vehicles and the energy storage systems they power.
Here are some quick stats to think about. 6 GWh of end-of-life batteries, enough to build more than 60,000 electric vehicles, pass through Redwood's doors every year. This amount represents a large portion of lithium-ion batteries recycled in North America today.
Redwood recovers over 95% of the metals, including nickel, cobalt, lithium and copper, from these batteries and uses the metals to remanufacture the anode and cathode components. Redwood then turns around and supplies these components to US battery cell manufacturers, the metals never leaving our country.
By 2025, Redwood will increase production of copper anode foil and cathode to 100 GWh per year. That's enough for 1 million electric vehicles a year, marking the first time these critical materials have been made in the United States. By 2030, expect to see 500 GWh that will enable the production of 5 million electric vehicles, or nearly half of vehicle production in the United States.
Where does Redwood Materials do this? Redwood purchased and pioneered 175 acres in the Tahoe-Reno Industrial Center near the Tesla Gigafactory for the recycling and production of copper foil and anode cathodes. Redwood plans to invest $3.5 billion in northern Nevada over the next decade and hire more than 1,500 people at its Tahoe-Reno industrial hub site.
A side note. Proximity to Redwood's partner, Panasonic, makes it easy for Redwood to receive scrap from Panasonic's battery manufacturing operations for recycling. Panasonic will be the first customer to receive Redwood Materials anode copper foil for its cell production.
Redwood Materials has experienced tremendous growth over the past year. Redwood grew to around 600 employees. Each employee brings to the table a wealth of experience in a range of specialties ranging from chemical engineering, mining, logistics, manufacturing, software engineering, and more.
If you were to ask what's "really cool" about Redwood Materials, the likely answer would be the opportunity to make electric vehicles and energy storage products fully sustainable and affordable. Redwood essentially closes the loop for end-of-life batteries. This means not only collecting and recycling batteries, but also continuing to fully refine recovered metals. Redwood then transforms these metals into precision battery materials (anode and cathode) for reuse.
Redwood Materials will produce strategic battery materials for the first time in the United States. One of the main reasons for these efforts is that to date almost all the production of anodes and cathodes supplying US battery manufacturers takes place overseas, in Asia. The anode and cathode components account for nearly 80% of the cost of a battery, with the cathode being the most expensive component in an electric vehicle. It goes without saying that there are advantages to our country having closed-loop control over its supply chain.
Redwood Materials' direction is critical to the future of transportation and the power grid. There are, of course, challenges facing any American company being first on the block to provide solutions to critical supply chain issues of raw materials, recycling and refining within US borders. Redwood Materials' innovative process strives to solve these problems with multiple benefits for industry and the environment.
NCET Tech Wednesday, November 9 is your chance to learn more about Redwood Materials and how recycling, refining and refurbishing materials can ensure a clean energy future.
Register early for the Redwood Materials presentation from 4-5 p.m. and networking from 3-4 p.m. More information on NCET.org.
Bill Leonard is Vice President of Communications at NCET and a freelance writer of lead-generating customer case studies, conversion-focused web and sales copy, success stories, and video testimonials. Connect with Bill at linkedin.com/in/billleonardusa. NCET produces educational and networking events to help people explore business and technology.