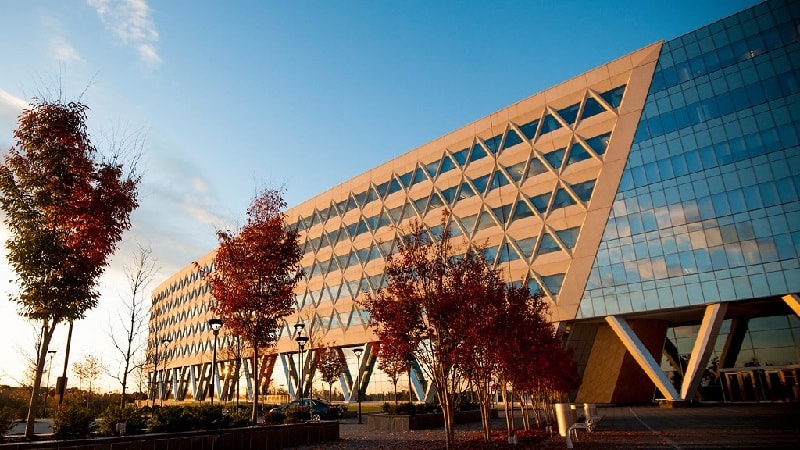 NGA Assumes Operational Control of DoD's Maven Project, Says Sharp – MeriTalk
The National Geospatial-Intelligence Agency (NGA) is taking operational control of the Department of Defense (DoD) Project Maven, which the Pentagon formed in 2017 to accelerate the integration of big data and machine learning technologies. (ML), NGA Director Vice Admiral Robert Sharp explained April 26 at the 2022 GEOINT Symposium.
Sharp explained how NGA was given operational control of Project Maven's GEOINT AI services and capabilities by the Office of the Under Secretary of Defense for Intelligence and Security. This includes responsibility for labeled data, artificial intelligence (AI) algorithms, testing and evaluation capabilities and the platform, he said.
Lead the DOD GEOINT AI/ML effort
Historically, NGA has harnessed AI and applied ML algorithms to enable large-scale geospatial intelligence (GEOINT) analysis.
But as the agency leading the DoD's GEOINT AI and ML efforts, the NGA plans to bring together DoD and industry experts to deliver GEOINT at the pace warfighters and policymakers need, Sharp said.
The DoD launched Project Maven to help analysts navigate the abundance of intelligence, surveillance, and reconnaissance imagery that drones were collecting in the Middle East. Maven has since become a model for other DoD AI initiatives.
"This decision brings together two major DoD efforts in AI and ML under one roof," Sharp said. The DoD and NGA see this as an opportunity to provide strategic leadership and a business approach to GEOINT AI investments, he added.
"We will be able to lead and coordinate the GEOINT community in AI programs that have already been launched and apply them directly to the mission," said Sharp. "These programs generated detections and produced new GEOINTs, making us faster and better at how we do business."
"In the not too distant future, these efforts will give us our millions of eyes to see the unseen," the admiral said.
NGA launches new high-tech tips
Elsewhere during his keynote speech at the GEOINT Symposium, Sharp presented an updated version of the NGA"Areas of Technology Concentration" document.
The updated version begins with a graphic that explains the evolution of NGA's GEOINT approach: workflows, from human-initiated to machine-initiated; types and sources of data, ranging from US government priority data to data from different parts of the innovation ecosystem; and high-end data aggregation to use the lowest possible domain.
According to Sharp, these changes will allow NGA "to increase our speed to stay ahead of the growing amount of GEOINT being created every day, to achieve better results from this increased diversity of data sources, and to make our more accessible products.
"We realize these changes won't be easy, but as I told the NGA team: 'Hard is allowed.' We all know that we must continually change and improve to carry out our mission," he said. The concepts aren't new, Sharp explained, but the NGA has never put them on paper before.
Sharp also introduced a new published NGA guide titled "The NGA software method», a supplement to «NGA Technology Strategyon how teams can develop, release and operate software to meet mission needs and user expectations. The 12-page document provides entrepreneurs and government teams with metrics to follow for each software product as well as a step-by-step guide for building, iterating, and operating software products.
"The 'NGA Software Way' shows how NGA and industry can work together to deliver useful software faster and is an actionable 12-page guide based on industry best practices," said Sharp.
Additionally, Sharp announced the release of the Common Operations Release Environment (CORE), which outlines a common environment for modern software development and operations. "CORE is where we will build and operate software," Sharp said.
"These describe ways and best practices for which industry and agency can collaborate to develop and use the latest geospatial technologies," Sharp said.