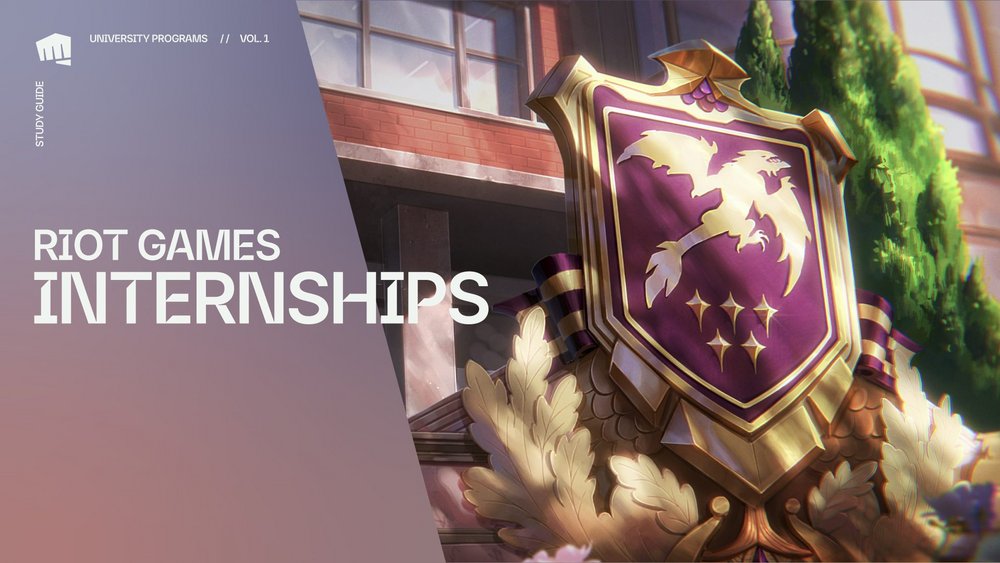 Riot Games Internship Study Guide Vol. 1: Full-time interns
We know applying for opportunities isn't always easy, so we want to empower candidates by giving you all the resources you need to understand Riot, get a feel for what it's like to be an intern here, and submit an excellent application to join us. next summer.
To start, we share some stories of former trainees who are now full-time Rioters. When we answer intern questions, they usually fall into one of three main categories: Community, Products, or Career Readiness. That's how we divided our questions.
Community
Community, by nature, changes from person to person. So, at Riot, we want to welcome you to the wider Riot community and also help you find other Rioters who are closely connected to you and the things you love to do. It could be what you work on like art or writing, it could be what you like to play, it could be a shared cultural heritage, or it could be just a good vibe.
"For me, community means finding a group of people that I feel like I belong to," said 2019 intern Grace Yu, who now works as a software engineer. "When I was an intern, I found a community with the other interns and my teammates. Everyone I met really cared about the games and products they were working on. I bonded with the other interns and I am still good friends with some of them to this day.
But community is deeper than meeting once a month. Community, at its core, means making sure all Rioters have a voice and feel comfortable coming to work every day.
"I was interviewing for an intern when Kotaku's article about gender discrimination at Riot came out in 2018," Grace said. "The way the Rioters were candid with me about their experiences and how the company was determined to be better left a strong impression on me. I was able to get involved in the Riot Alliance of Diverse Genders , the Rioter Inclusion Group (RIG) on gender diversity, where I met a community of other women in the gaming industry who supported and mentored me.
Rioter Inclusion Groups, or RIGs, are groups of people who share a common identity and their allies. Currently there are seven. Riot Asian Pacific Islanders, Riot Filipinos, Rainbow Rioters, Riot Alliance of Diverse Genders, Riot Noir, Riot Unidos, and Riot Veterans. These communities are there for marginalized or underrepresented groups in the video game industry to come together, share their experiences, and enjoy each other's company.
In addition to RIGs, we also have Communities of Practice or CoPs. These are groups of people who work in different teams but in the same craft field such as writing or design.
"My internship was entirely remote but I found a community with other VFX artists at Riot," said Jose Estrada, a 2020 intern who now works as a VFX artist on the LoL skins team at full-time. "Other artists taught me new techniques and gave me valuable feedback on artistic and professional issues. I was the only person I knew at my school who was interested in visual effects, so it was great to have a community of experienced artists to learn from.
Some products
With the release of new games, trainees are now split into various game teams and central operations teams that span a range of genres and roles. We will have interns working on VALORANT, League, TFT, Legends of Runeterra, Wild Rift and even potentially unreleased products like Project L. There are also products that serve all of our games like Player Platform, Publishing and many more.
"During my studies, I learned the tools by doing the VFX for Coven Cassiopeia's E, then I put them to work doing all the visual effects for Dragonmancer Karma," Jose recalled. "I was so excited for Karma because my own VFX work, with a cool theme on an iconic character, would be a permanent part of such an old game. have helped create personal projects that are still some of my favorite pieces of art I've ever made.