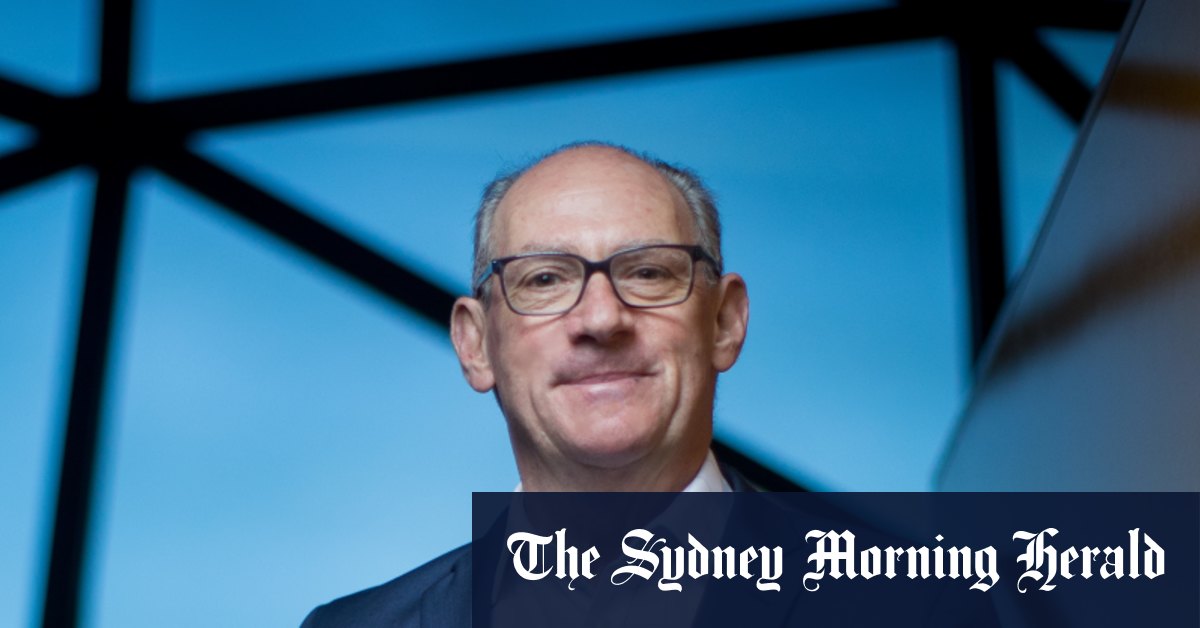 The billionaire who won't bid for the Australian government's health job
The specter of rising interest rates, inflation and the geopolitical shockwave of war in Ukraine haunts Australian businesses, but the billionaire boss of medical imaging software company Pro Medicus is imperturbable.
Dr Sam Hupert, who began his career as a general practitioner, has seen all manner of market conditions since co-founding the company with Anthony Hall in 1983. He said the business would be shielded from global economic turmoil post-pandemic due to the essential nature of its products and the company's cautious approach to leverage.
"We're a bit of a hybrid because we're a growing company, but we're making money; we have no debts and we pay dividends," said the managing director of Pro Medicus. "We are financially conservative, it's in our DNA."
Much of the company's growth has occurred amid the COVID-19 pandemic of the past two years. The company, which sells imaging software to hospitals and radiology groups, has established a foothold in the US market and has signed several long-term hospital partnerships for its products.
The Pro Medicus software, which was developed by co-founder Anthony Hall, is centered on a platform called Visage, which allows radiologists and physicians to organize, access and store medical scans, including allowing them to remotely access high quality imagery. The company is also working on integrating a variety of artificial intelligence tools into its offering, including an algorithm that has been approved in the United States, Europe and Australia that reads mammograms and helps radiologists assess the composition of breast tissue to detect signs of potential cancers.
Its customers include Australia's two largest radiology providers, Primary Healthcare and I-Med, the University of California and Novant Health. Pro Medicus has contracts with seven US hospitals, but only has a small share of the US $2.4 billion ($3.3 billion) software radiology market. It also expanded into Europe with a contract from the German government.
"No other competitor that we know of has widely deployed cloud-based medical viewers across large hospital networks," Royal Bank of Canada analyst Garry Sherriff wrote after the company's half-year results last month.
In February, Pro Medicus reported half-year net profit of $20.7 million, up 53%. The company is capitalized at just under $5 billion in the stock market, with Hupert and Hall each controlling 26% of the shares, worth more than $1 billion each.
The two men financed the development of the company before its IPO in October 2000, when it traded at $1.25 a share. They remain the two largest shareholders, with the stock recently trading at $46.17.
Hupert said implementing Pro Medicus technology in a hospital operator could be as complex as developing the software. "It's very demanding. You have 400 or 500 radiologists, all geographically dispersed, all moving from system to system. It's a big hit.
As Pro Medicus expands in the United States, Hupert said the company will fund growth from its balance sheet, with at least $57 million in cash reserves. For now, the company intends not to go into debt. "In these times, it is important. It may help us for others [companies'] valuations are a bit tight.
---
Fund managers, such as Victor Windeyer, the portfolio manager of Australian Unity's $200 million healthcare fund, have been impressed with the company's growth and quality. In the most recent half-year results, Pro Medicus revenue rose 40% to $44.3 million. The company's Australian revenue is only a small part of its potential – Pro Medicus generated $7 million in software sales during the Australian half – while the bulk of the revenue, $33 million, came from the United States.
Global market analysis firm Statista has forecast that the digital health tools market will be worth US$417 billion ($567 billion) worldwide by the end of next year.
Pro Medicus is the eighth largest ASX healthcare stock and joins a cohort of local companies that have significant operations outside Australia, including ResMed, CSL and Fisher & Paykel Healthcare, and Ramsay Health Care.
"We do not tender for Australian government work. It's just not worth it. »

Sam Hupert, Managing Director of Pro Medicus
The pandemic of the past two years has renewed the focus on Australian manufacturing of medical equipment and the importance of fostering local innovation in healthcare.
Asked how federal and state governments could create a better environment for the sector, Hupert said an overhaul of local procurement processes would be a good start, such as streamlining the bidding process for contractors. healthcare, which has "too many doors and hoops". He said contracts were often decided by those not working on the front line.
"It's telling that we don't bid for Australian government work. We think it's just not worth it," he says. "It's run by bureaucrats, with clinicians far behind. How would a bureaucrat know what makes a good clinical office for a radiologist? »
As the company expands its reach in Europe in the coming years, Hupert says it's natural for local medtech companies to think outside of Australia. "In my mind, you do it overseas like we did, or you don't."