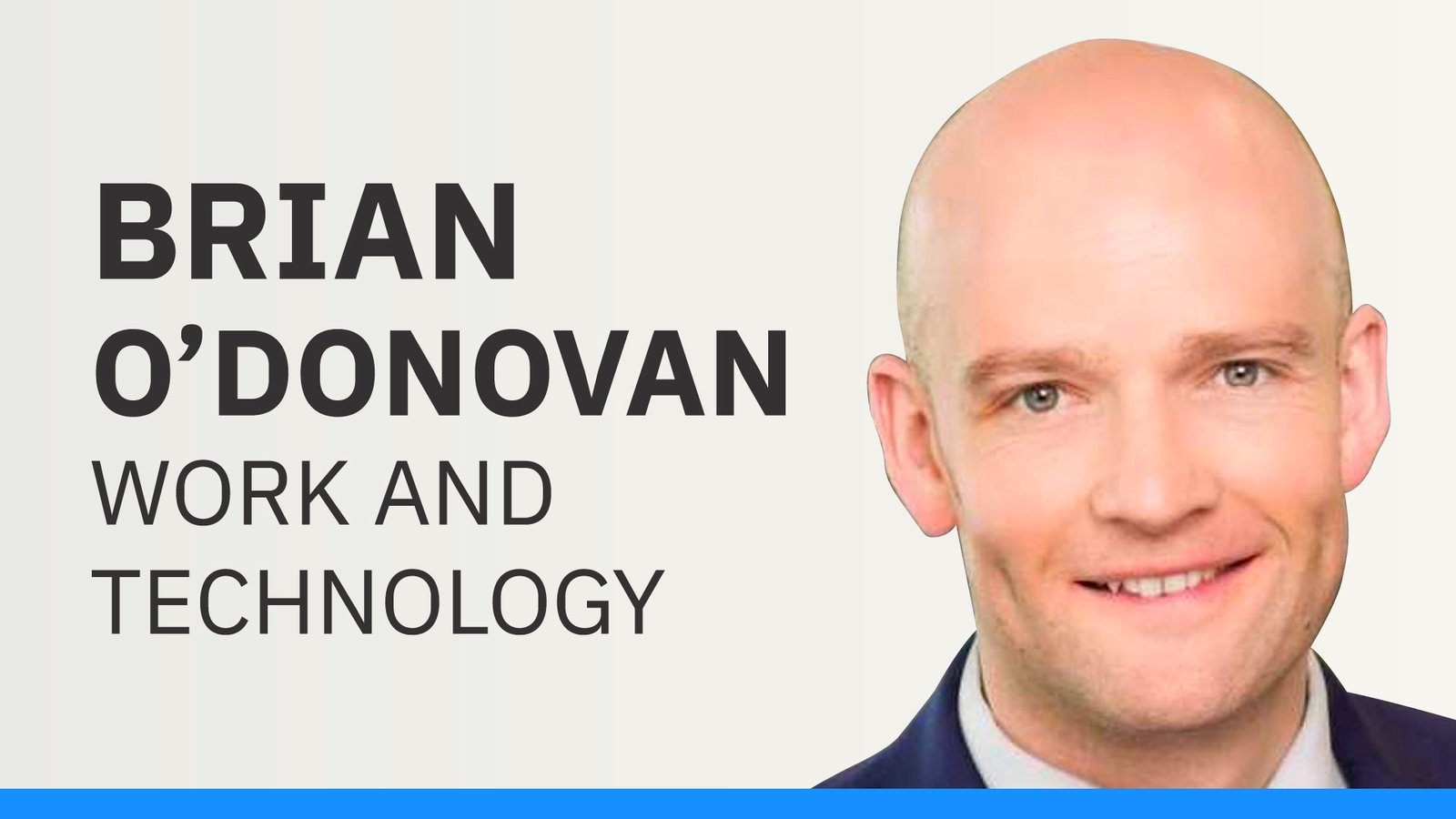 warning sign or temporary blip?
At the start of this year, the biggest recruitment problem facing the tech sector in Ireland was the shortage of talent.
IT professionals were in high demand, sparking competition among employers to recruit staff.
"I pay too much for very average candidates," I remember a few months ago, the Irish director of a large multinational technology company told me.
Over the summer, however, things began to change.
Soaring inflation, geopolitical turmoil, rising energy costs, fears of a global recession and stock market sell-offs have led many tech companies to rein in spending and announce major cutback plans. costs to prepare for the uncertainty that awaits them.
In May it was announced that PayPal planned to cut 300 jobs in Dublin and Dundalk, with the company saying the decision was made to help it grow its business and prepare it for its next chapter of growth.
Other tech companies have followed suit and announced their plans for the "next chapter".
In August, US payment processor Yapstone warned of potential job losses among its 65 employees at the company's international headquarters in Drogheda.
A few weeks later, the Canadian investment company Clearco announced that it was closing its Irish operations, with the loss of 50 jobs. Six months earlier he had announced his intention to create 125 jobs in Ireland.
Earlier this month, Irish software company Intercom announced 49 job cuts, including 23 in Ireland, as it braced for a "low growth market environment".
On Tuesday, Patreon, the membership and payment platform for independent artists, announced that it was closing its Dublin office and offering its nine Dublin engineers relocation packages to join its US-based teams.
The company said that over the past nine months, the tech industry and the economy as a whole have changed significantly.
Also in recent days, US cloud communications company Twilio announced plans to cut 11% of its global workforce in a bid to cut costs.
260 people are employed at the company's European headquarters in Dublin and there are fears that some of them could be affected by the job cuts.
Without announcing any major layoffs, some of the biggest tech companies headquartered here have put plans to expand their offices on hold.
In July, Facebook owner Meta said it was blocking the completion of its new Dublin base in Ballsbridge as it considered its global property needs.
Also that month, Twitter announced that it was scaling up its Dublin office, which houses the company's European headquarters. The move saw the fourth floor of his office building taken offline and sublet to another tenant.
Globally, many major tech companies have announced hiring freezes as they reassess their future plans.
New research released on Tuesday found a sharp decline in hiring intentions in the technology, IT, telecommunications and media sectors in Ireland.
ManpowerGroup's employment outlook survey showed the sector's net employment outlook for the fourth quarter of the year fell 25 percentage points from the previous quarter.
"Companies that have boosted hiring confidence in the tech and IT sector over the past year must now downsize rather than hire new employees to grow," said John Galvin, managing director of ManpowerGroup Ireland.
"Layoffs in the technology and IT sector have become much larger in the last quarter, a change driven by large tech companies that may have overhired as they emerged from the pandemic as their markets have reopened and are now left with a surplus of employees, which is now forcing them to divest their recent hires and withdraw some job offers, "he added.
Overhiring during the Covid-19 pandemic seems to have become a problem for some companies.
Business boomed as the world went into lockdown and forced people to do everything online, but now that things have reopened some businesses have realized they have too many staff.
In July, Canadian e-commerce company Shopify announced a 10% reduction in its global workforce and admitted that its rapid expansion, driven by a surge in Covid business, had not worked.
"Ireland was Shopify's largest base outside of Canada, and in 2021 the company announced plans to recruit more than 2,000 engineers globally," said Elaine Burke, editor-in-chief of Silicon Republic. .
"This decision was made as Shopify reported e-commerce growth due to the pandemic, but when they laid off 10% of their workforce, the CEO blamed it on a mistaken bet that growth would continue to grow. 'speed up,'" she added.
In the tech sector, hiring slowdowns and layoffs appear to be affecting some job categories more than others.
"I don't think you'll see big job cuts in engineering and cybersecurity because at the end of the day software and cybersecurity are still lacking in skills, but what we've seen are job cuts. teams in sales, marketing, administration, support and human resources," Ms. Burke said.
Technology Ireland, the Ibec group that represents the tech industry, warned this week that there were signs of a growing slowdown in hiring.
The group called on the government to use the 2023 budget to focus on attractors such as talent, skills, taxation, improving infrastructure and making Ireland Europe's global regulatory hub.
"Ireland remains the heart of the tech industry in Europe, but we cannot be complacent and must continue to focus on increasing our attractiveness, particularly at a time when companies are reviewing and in some cases , are slowing down hiring," said Una Fitzpatrick, Chief Technology Officer Ireland.
"At a time when inflation and infrastructure pressures are weighing on the economy, there are signs of a growing slowdown in hiring."
"Budget 2023 must tackle inflation and infrastructure deficit issues that could further dampen growth. This budget must strengthen our ability to thrive in the future, investing in skills, focusing on research and innovation and strengthening our regulatory capabilities," said Ms Fitzpatrick. added.
IDA Ireland says a tech reset is underway amid an uncertain global landscape, but despite this employment and hiring at Ireland's biggest tech companies have so far remained robust.
The agency highlights recent announcements of new investment and job growth in companies such as Intel in Kildare, Analog Devices in Limerick, Ericsson in Athlone, Diligent in Galway, Kaseya in Dundalk and IBM in Dublin, Cork and Galway.
"Rising interest rates and challenges in global energy markets are a cause for concern, and there have been limited job losses at some companies, resulting from heightened caution in the face of the heightened global uncertainty; however, IDA remains cautiously optimistic about the technology investment pipeline in the months ahead," a spokesperson for IDA Ireland said.
"This is driven by a number of trends, including the accelerating pace of digitization, which has led to a corresponding increase in demand for computer hardware and software."
"The sustainability agenda is also a strong trend that will continue in the future," the spokesperson added.
So, is the current slowdown a temporary anomaly or a sign of dark days ahead for Ireland's all-important tech industry?
Silcon Republic's Elaine Burke thinks what's happening now is a correction, especially for companies that have over-expanded.
"A lot of companies are preparing for a tougher business environment, so it makes sense for them to downsize. It's very difficult for people who lose their jobs, but companies don't seem to be doing anything too dramatic, rather they are reacting to the current economic environment," she said.
Although there has been a slowdown in hiring in the tech sector, there is still job growth, largely driven by smaller companies taking advantage of the larger players having dropped out. their recruitment plans.
This means that start-ups and scale-ups can now find it easier to attract staff and grow their businesses.
Everything revolves around the cloud when it comes to the IT industry and perhaps this one in particular has a silver lining.